The Health & Social Care Academy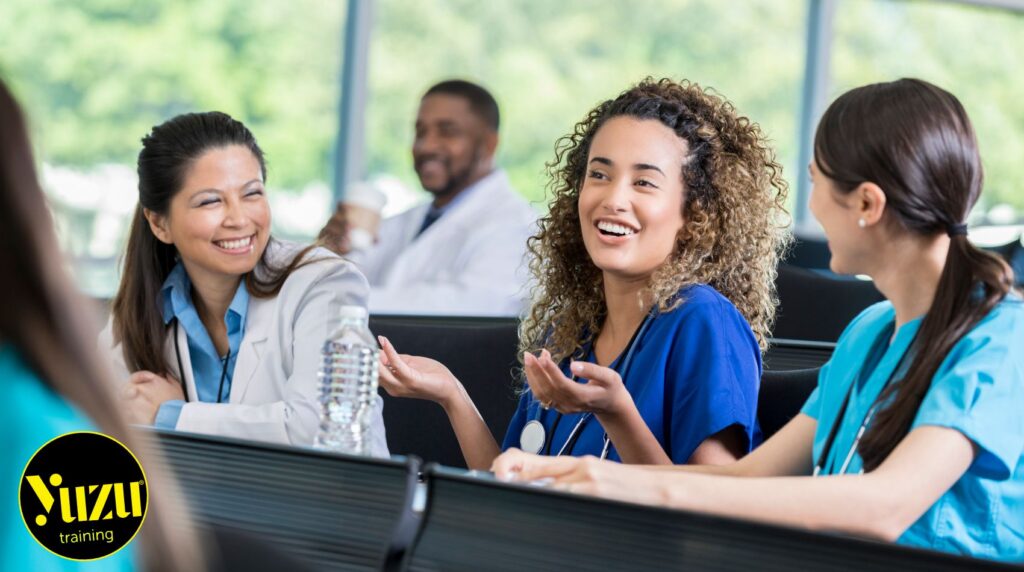 The Yuzu Health and Social Care Academy offers a selection of three distinct diplomas for you to consider. These diplomas encompass levels 3 and 4 in adult care and an advanced level 5 in leadership and management. This is an excellent opportunity to acquire a recognised qualification and commence your professional journey in the care field.
Diploma in Adult Care - Level 3
If you are aiming to advance your career and take on a lead carer role, this qualification is designed to support your journey. It covers a range of important topics relevant to the health and social care field.
Throughout the course, you will gain a comprehensive understanding of the role and responsibilities of a health and social care worker.
You will also learn about key aspects such as health and safety, promoting equality and inclusion, personal development, administering medication, and monitoring individuals' health needs. By delving into these subjects, you will acquire the necessary knowledge and skills to excel in a lead carer position.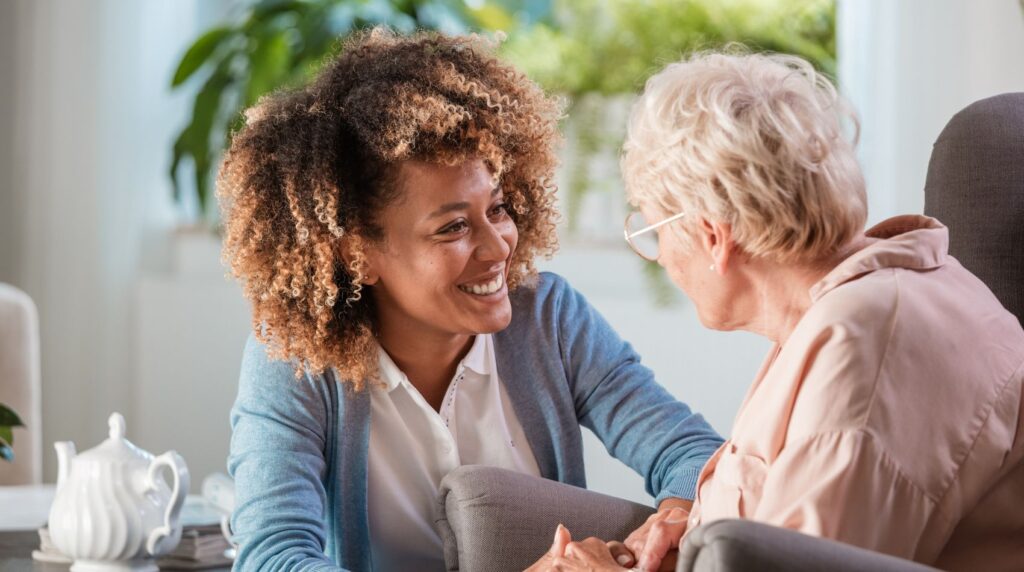 Diploma in Adult Care - Level 4
This course is specifically designed for individuals already in a lead carer role or a role involving supervisory responsibilities. It focuses on enhancing their skills and knowledge to effectively manage a team and ensure positive outcomes for individuals.
The course covers various important topics, including support planning for individuals to promote their well-being, understanding sensory loss and its impact, identifying the physical health needs of individuals with mental health issues, promoting positive risk-taking for individuals with disabilities, and developing professional management and leadership skills in the context of health and social care.
By completing this course, learners will gain valuable insights and strategies to excel in their leadership roles and provide high-quality care and support to individuals under their supervision.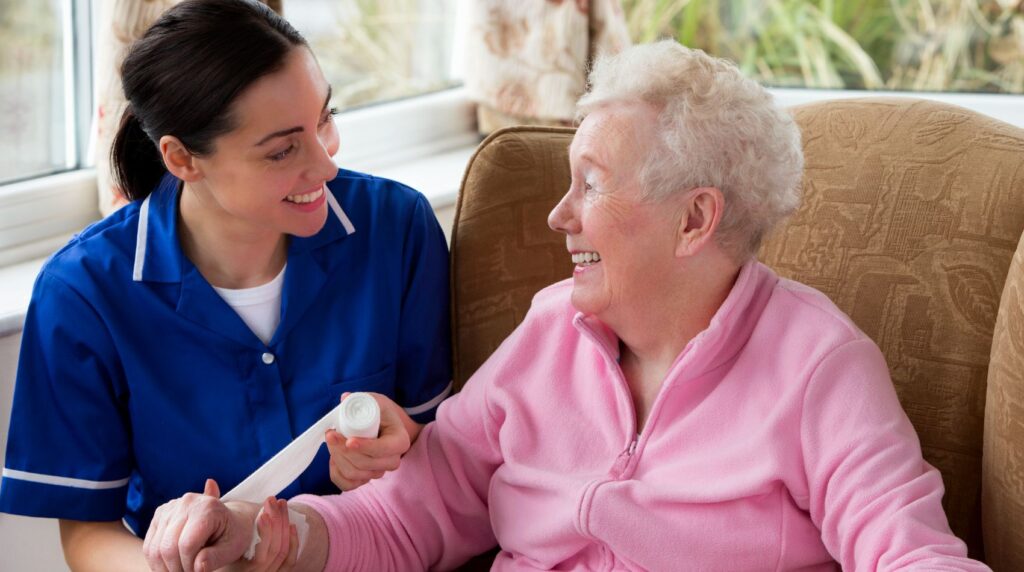 Diploma in Leadership Management for Adult Care
This course is for individuals in management training, deputy management, or officers in charge roles. It provides comprehensive training and knowledge to enhance their skills and effectiveness in these positions.

The course covers a range of essential topics, including leadership and management development, understanding governance and regulatory processes, safeguarding, protection, and risk management. Additionally, it focuses on facilitating effective communication, building strong relationships, and promoting partnership working.

The course addresses the importance of professional development, supervision, and performance management to ensure continuous growth and success. It also equips learners with decision-making abilities and entrepreneurial skills necessary for effective leadership in their respective roles.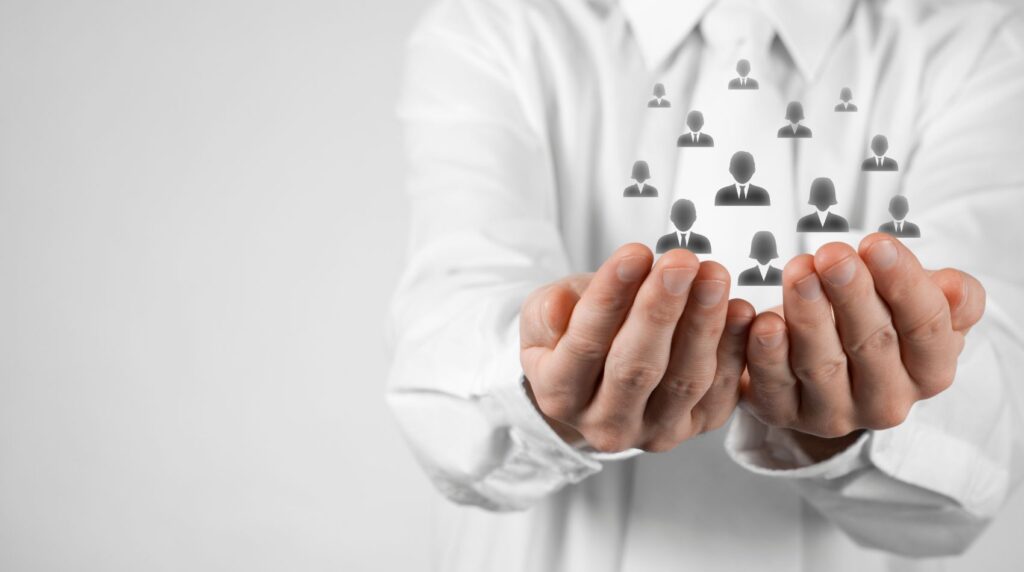 How the course will be delivered
Our care diplomas are designed to cater to the individual needs of both learners and employers, offering a flexible delivery approach. Our programs can be tailored to accommodate various schedules and learning styles, allowing you to progress at your own pace. We provide extensive guidance and support throughout the learning journey, ensuring that assistance is readily available whenever needed.
In addition, our care diplomas offer learners the opportunity to have regular meetings with a dedicated trainer. During these meetings, targets, assignments, and projects are set to ensure focused progress. Learners are encouraged to collect a portfolio of work-based evidence throughout the course, showcasing their practical skills and knowledge. To ensure comprehensive assessment, observations are conducted in the learners' work environment as needed, providing a realistic and practical evaluation of their abilities.
Introducing Advanced
Learner Loans
Funding through Advanced Learner Loans (ALL)
All course fees can be covered by an Advance Learner Loan, meaning no upfront cost of £2882 for you to train, improve your career progression and, hopefully, lead to higher wages.
Advanced Learner Loan is a government funded loan to help you pay tuition fees. It is easy to apply for through the Student Loans Company, your household income is not taken into account and there are no credit checks.
The loan repayments are linked to what you earn when you finish your course and you will only make repayments once your income is over the threshold. The current thresholds are £524 a week, £2,274 a month or £27,295 a year, and you only make repayments on income above these thresholds.
Repayments are taken directly from your wage through the tax system, similarly to the university Student Loans. You can also make voluntary overpayments at any time, if you wish, to pay off the loan more quickly.
| | | |
| --- | --- | --- |
| Example repayment amounts |   |   |
| Annual Income before tax | Monthly income before tax | Monthly repayment |
| Up to £27,295 | £2,274 | £0 |
| £28,000 | £2,333 | £5 |
| £30,000 | £2,500 | £20 |
| £32,000 | £2,666 | £35 |
| £34,000 | £2,833 | £50 |
| £36,000 | £3,000 | £65 |
For more information, please visit:

Student Finance England – Advanced Learner Loans 
The Student Room – Advance Learner Loans 
Gov.uk – How to apply for Advance Learner Loan